🚨 4 trends holding you back
Our "new normal" is a major pain in the butt. The pre-pandemic "old normal" wasn't perfect either, but today's increased cost of living is shifting our mindset around money.
There's science showing how the ways we think about saving, spending, and borrowing can be influenced by a little stress and a whole lotta new technology.
In the latest edition of The Cash and Kerry Podcast I spoke with two behavioral scientists who can help us navigate this new normal with proven ways to help.
Real help.
Let's do this!
Today's newsletter is 336 words, 1:45 minutes.
1 big thing: The realities blocking you
I know I'm feeling it, especially at the grocery store. Food prices are UP and the shelves are either empty thanks to supply chain shortages, or are stocked with inflationary prices eating my family's dinner.
My goal is to leave the grocery store without crying. I'm failing, miserably.
While it's hard to ignore an 8% price increase across the board, it's easy to miss how scarcity, anxiety, and new technology can increase our debt load dramatically.
Many of us haven't felt this pressure before. I'm with ya.
Watch now & learn the brain hacks that'll change your financial life.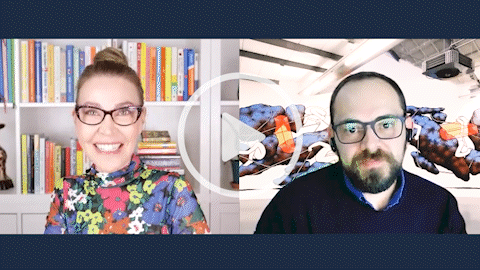 Michelle Hilscher, Vice President at BEworks and Juan Camilo Salcedo, Regional Director in LATAM at BEworks have the science-backed ways to help.
In this episode you'll learn how four major financial trends prevent you from living the life you want.
Discover how time constraints can increase your spending.
Learn how to lower your stress and anxiety by making credit painful. Srsly!
Avoid the checkout trick that erodes your wealth.
Uncover how financial apps can hinder and hide your essential information.
Our "new normal" may be overwhelming today, but it's amazing how understanding the psychology of money can improve your life.
Don't let financial stress — or an untrained mind — hold you back.
Love love love,
Kerry